Have you ever hit Tour grade equipment? Don't think you should? Now you can! Pilot Clubs demos available.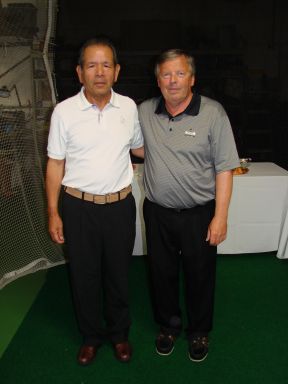 MW Golf was established in 1980 and provides outstanding golf related services from repairs, re-grips to specializing in Custom Build Golf Clubs designed to personally fit each and every player. MW Golf uses the most advanced components used by Tour Professionals.
Master Clubmaker and PGA Professional, Trevor Parkinson has been building and repairing golf clubs for over four decades.
His expertise in building custom golf clubs is first-class and he personally does every club fitting and club build. He offers the most hands on clubfitting available, making sure that every club has the correct weight, flex, length, grip size, loft and lie angle for the individual.
In 2011 Mr. Katsuhrio Miura visited seven dealers on Miura Golf's USA tour.
Trevor Parkinson was honored to be chosen and have the opportunity to personally meet Mr. Miura. The event was a great success and a wonderful opportunity for Trevor's clients to be part of.
Specifications vary with each individual and that's why Trevor prides himself in a truly personalized custom build golf club!